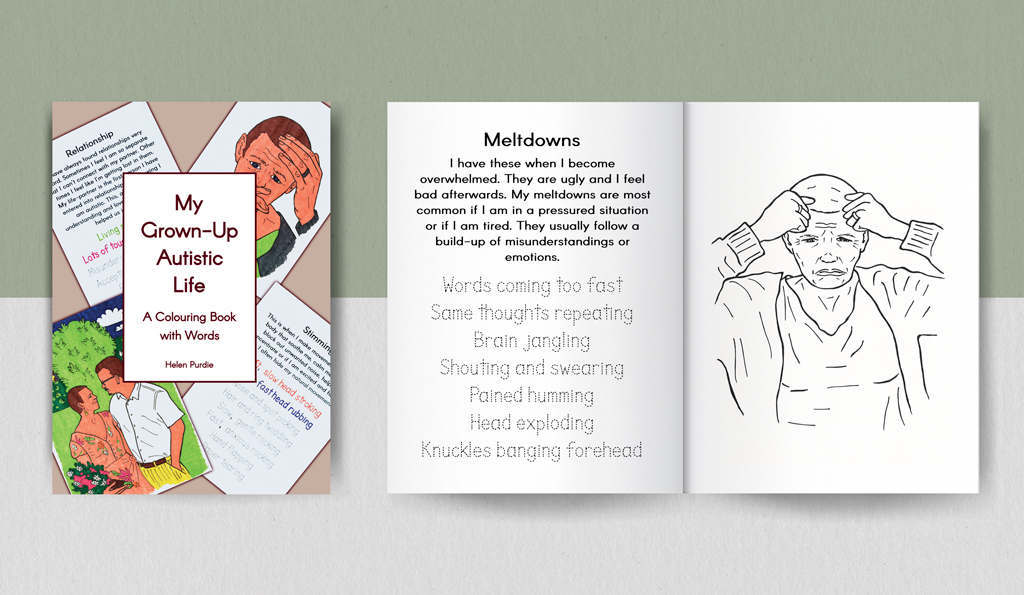 This book is free to download but if you want to DONATE something towards it then please…
I was confirmed to be autistic in 2016 at the age of 46. Since then, I have been learning to better understand myself and to explain my inner experience to people more easily.
When I was little I had difficulty with colouring books. I loved to keep the pens lined up in their packet and I really enjoyed the rhythmical movements of colouring in. However, I struggled if I went over the outlines or if the pens started to run out. I also found the subjects of the drawings silly. I began to make my own colouring book by creating the drawings. The descriptive words which accompany each drawing then followed. Making this book has helped me reconnect with that little girl who didn't understand herself and was confused by the world around her. It is also an artistic expression of myself as the grown-up autistic woman that I am.
I hope this colouring book may help people on their journey in understanding, accepting and celebrating themselves or others who are autistic.